Hotel accessories
Hotel accessories are an indispensable element of bathroom and hotel room equipment. These are small gallantry items, but in many cases very helpful and facilitating "life". What should a hotel guest do if he tears off a button on his shirt 15 minutes before an important conference? This is where a sewing kit comes in handy and should be included in a hotel room. What if after a late night check-in it turns out that we forgot to bring our toothbrushes? The hotel's dental kit helps save the day.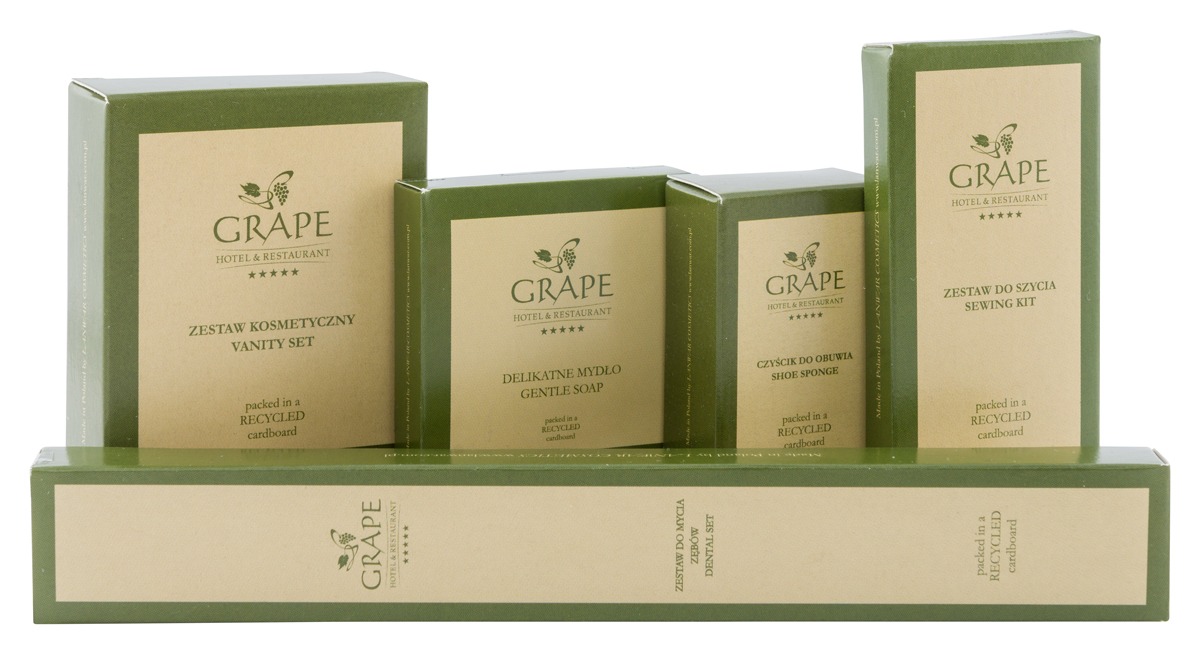 We offer, among others, gallantry accessories such as:
Shower caps
Sewing kits
Shoe sponges
Clothes sponges
Clothes brushes
Dental kits
Shaving sets
Vanity kits
Laundry bags
Hygienic bags
Hotel tags
Protective kits for disinfection
and many others.
Accessories can be selected at your discretion from among many universal lines or you can order a personalized line with your own logo.
We are also able to produce atypical accessories on special order.
For example, personal infection protection kits.
Universal gallantry lines
Examples of personalized gallantry lines
Ask your sales representative for the details of the offer