We offer solid and elegant hotel hangers. You will find a large selection of products at attractive prices. We offer products made of light and dark wood and soft satin.
The variety of shapes and colors will allow you to choose the model that best suits the style of the room. Among our hangers, there are products with a classic metal hook or a chrome circle, basic models and those with notches for the straps of the blouse, a crossbar or clips that allow you to hang trousers and a skirt. In order to meet the various needs of hotel guests, the offer also includes products with a clamping bar and models covered with a silky soft and effectively crinkled satin.
If you want your rooms and apartments to look great in every detail, you've come to the right place. You can buy accessories carefully made of solid materials. Their aesthetic design and functionality will satisfy even the most demanding guest of your facility. We invite for shopping!
ECONOMY hanger
Wooden hotel hanger, natural wood color, hook - metal chrome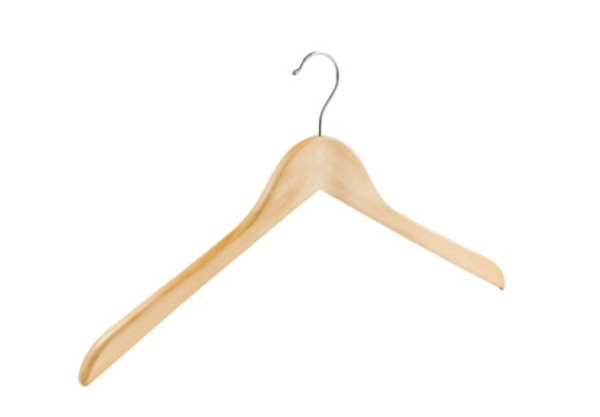 STANDARD hanger
Wooden hotel hanger, natural wood color, 2 notches on the sides, with a cross bar, hook - chrome-plated metal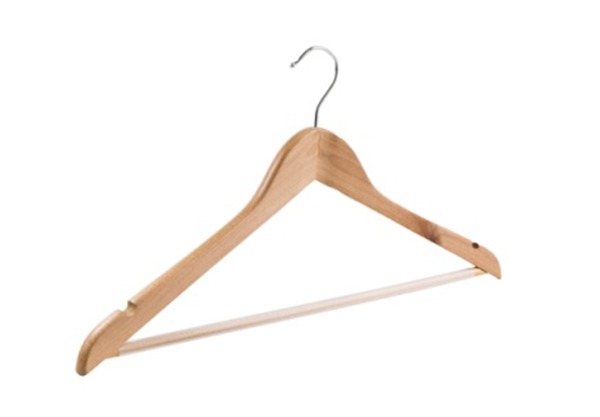 STANDARD PLUS hanger
Wooden hotel hanger, natural wood color, 2 notches on the sides, with a cross bar covered with a plastic anti-slip overlay, metal hook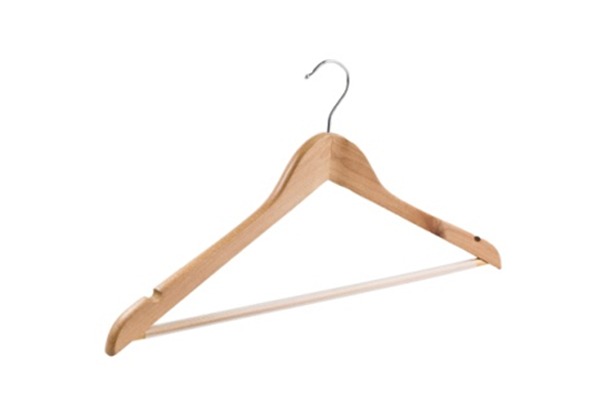 STANDARD PLUS ANTY hanger
Wooden hotel hanger, natural wood color, 2 notches on the sides, with a cross bar, anti-theft ring - metal chrome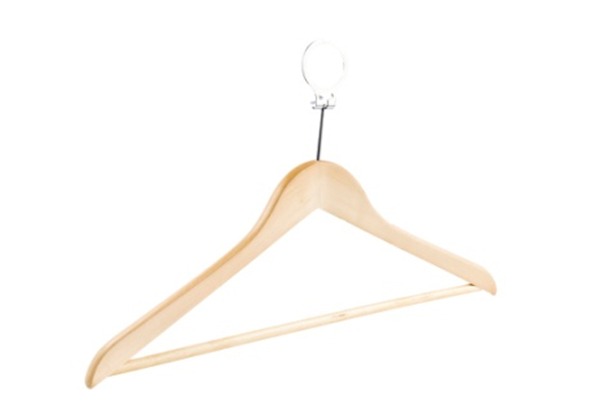 STANDARD PLUS COLOR hanger
Wooden hotel hanger, mahogany color, 2 indentations on the sides, with a crossbar covered with an anti-slip overlay, metal hook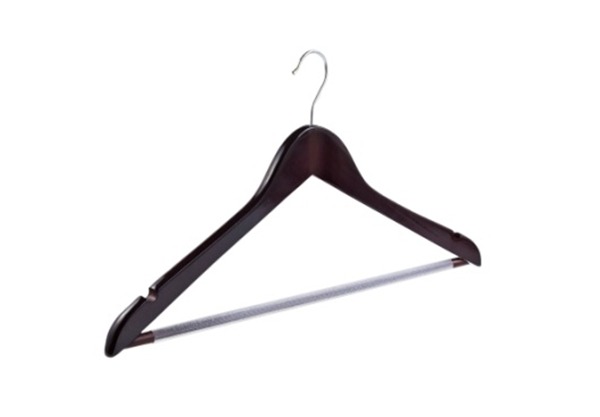 STANDARD PLUS COLOR ANTY hanger
Wooden hotel hanger, mahogany color, 2 notches on the sides, with a bar, anti-theft ring - metal chrome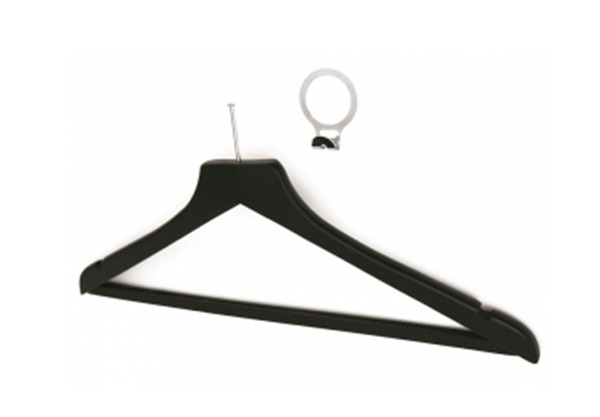 TROUSERS hanger
Wooden hotel hanger, natural wood color, hook - metal, chrome, currant clamp for pants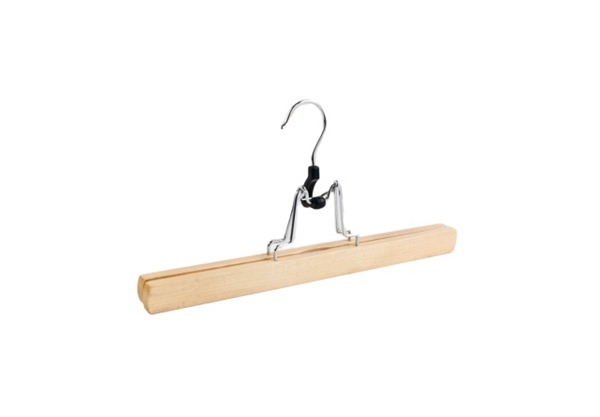 PREMIUM hanger
Wooden hotel hanger, natural wood color, 2 indentations on the sides, crossbar with clips for the skirt, hook - metal chrome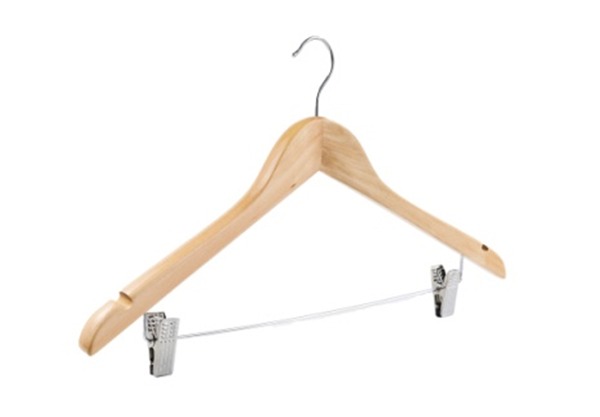 PREMIUM COLOR hanger
Wooden hotel hanger, mahogany color, 2 indentations on the sides, crossbar with clips for the skirt, hook - metal chrome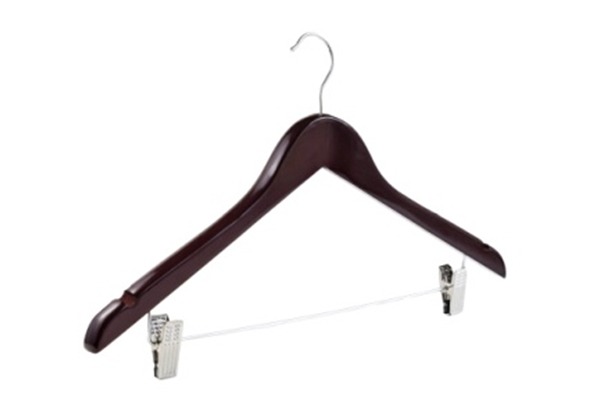 PREMIUM ANTY hanger
Wooden hotel hanger, natural wood color, 2 indentations on the sides, crossbar with clips for the skirt, anti-theft ring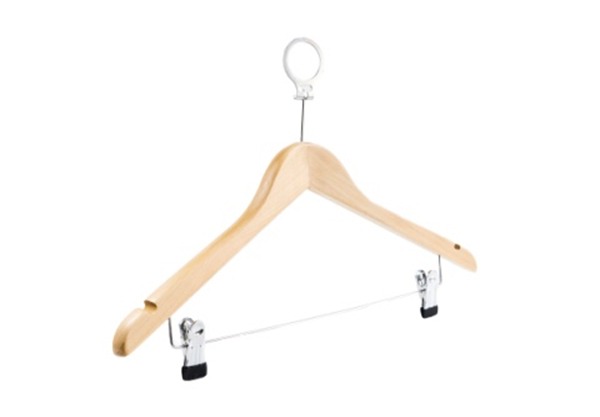 PREMIUM ANTY COLOR hanger
Wooden hotel hanger, mahogany color, 2 indentations on the sides, crossbar with clips for the skirt, anti-theft ring - metal chrome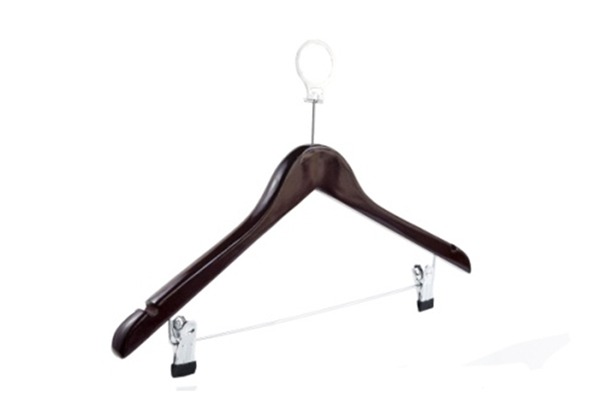 DESIGN SILVER hanger
Satin hotel hanger, color - light beige, hook - chrome silver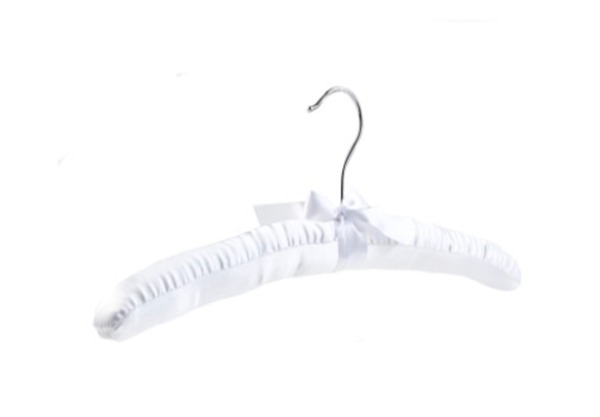 DESIGN GOLD hanger
Satin hotel hanger, color - light beige, hook - metal gold